Welcome
Do you burn wood? According to the National Fire Protection Association (NFPA 2011) "Chimneys, fireplaces and vents should be inspected at least once a year..."
Our company has been serving Clark County and surrounding areas since 1982.

Nationally CSIA Certified Chimney Sweep

Our specialized chimney sweeping equipment consists of a SnapLok vacuum system, with HEPA filtration, to ensure that our work is done in a clean and professional manner.
We don't use our chimney sweeping services as a means to up sell other expensive products or unnecessary costly repairs. If during the inspection or sweep we do find repairs necessary, we recommend trusted companies that specialize in those areas.

We start with an inspection and only sweep chimney flues that actually need it!
Call us today for an appointment 360-892-8009. Let's become partners in fire prevention!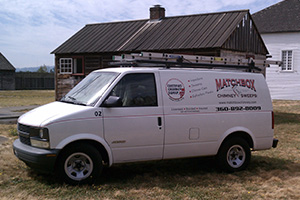 Serving Clark County since 1982
Washington State Contractor # matchcs895mq